WaterWipes are the purest baby wipes in the world. The WaterWipes story began in Ireland when a father discovered there were no chemical-free baby wipes on the market. His newborn daughter suffered from nasty nappy rash, inspiring him to develop chemical-free wipes himself.
A decade later, WaterWipes is a global business selling in over 50 countries.
The Challenge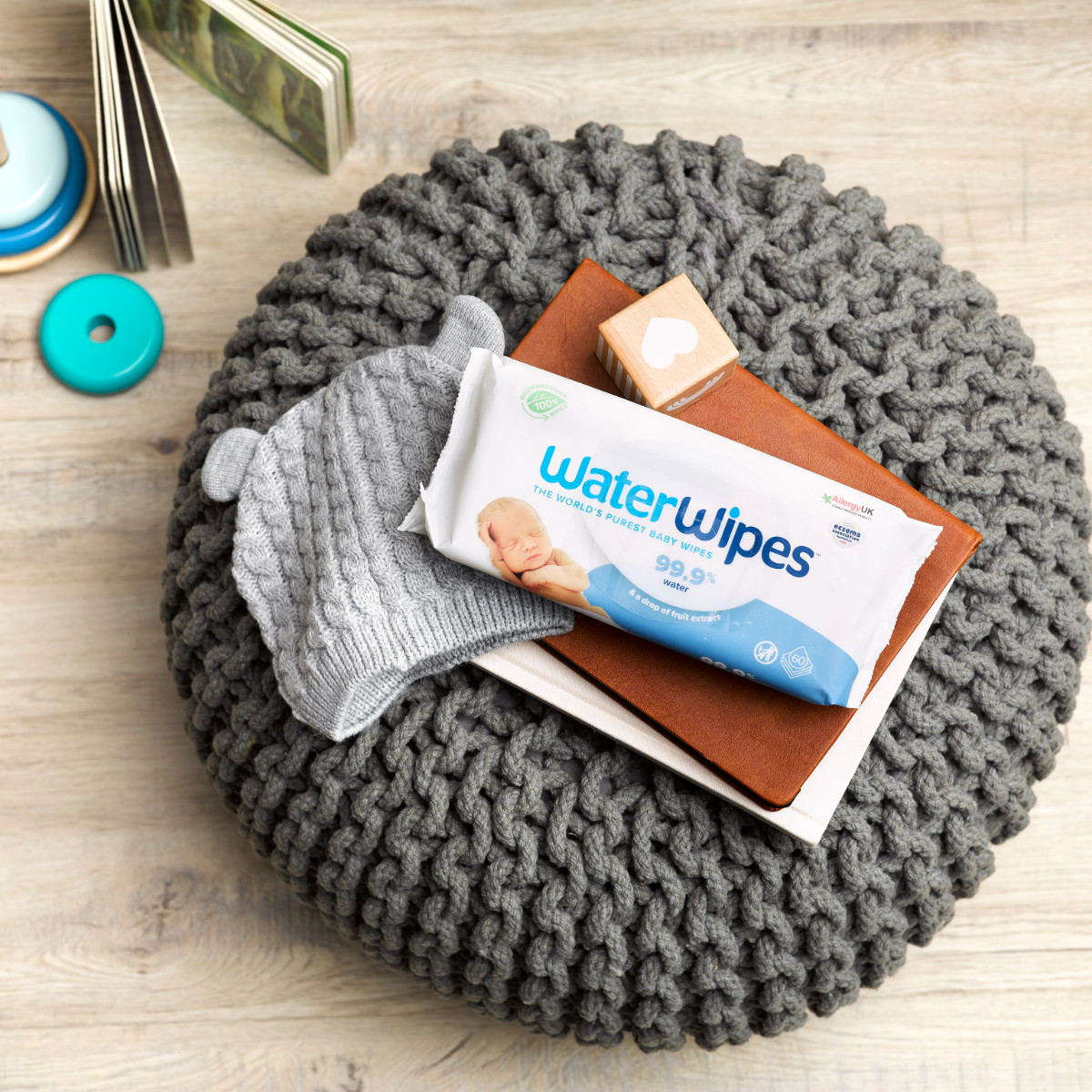 WaterWipes struggled to get brand cut through and sales traction across Australia and New Zealand. The competition from large corporate entities such as global pharma and FMCG companies is fierce, and WaterWipes, a smaller family business, found it difficult to break in.
These large brands had already established large market share in the baby wipes category, secured prominent shelf positioning in major supermarket chains and were able to leverage much more extensive advertising and marketing budgets to achieve brand scale and saturation.
In 2020, WaterWipes faced its biggest challenge in over a decade; the market demand turned toward 'biodegradable products', and its two main competitors had already launched their biodegradable brands.
The Solution
Adgility's media strategy demonstrated an agile, omnichannel approach across traditional and digital media channels and formats. Traditional ad channels were used for mass brand awareness of 'biodegradable' to a larger demographic and digital advertising to engage audiences on a one-to-one basis, drawing people to landing pages for product education and lead capture.
Our unified approach to media, creative and analytics enabled us to set up key metrics aligned with KPI's for pinpointing performance trends and optimising ad performance faster. Ultimately, this agile approach helped us maximise media budgets and exceeded audience reach and engagement targets from start to finish.
"Before we started working with Adgility, we didn't have a cohesive strategy across all platforms, and we were juggling many different marketing activities in the digital space with no clear view of ROI. Adgility was able to take our goals and translate them into a cohesive plan that all worked together and implement it across the digital platforms that worked best for our brand and demographic."
How it was delivered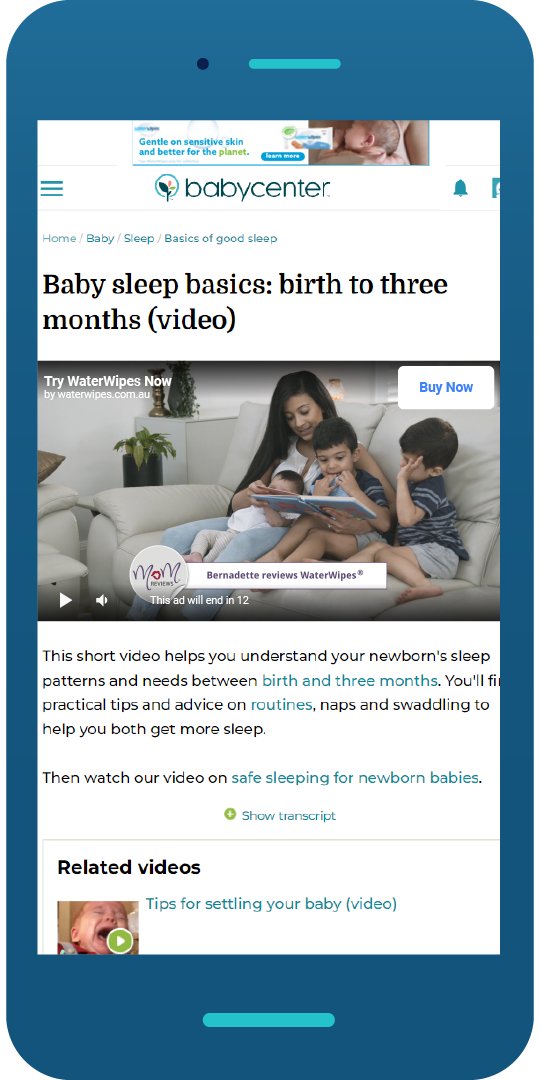 Programmatic Advertising
We leveraged Google's advanced programmatic advertising demand side platform Display & Video 360 to execute an omnichannel digital campaign approach across animated display, native and pre-roll video channels. This approach helped WaterWipes scale brand presence online more cost-effectively to a highly targeted and engaged audience. Leveraging Google's rich first party data to access a ready made and in market audience for baby and children's products, we were able to access our target audiences across contextually relevant sites such as Essential Baby and BabyCentre. The cost efficiencies driven by programmatic advertising's real time bidding model, tripled our forecasted CTR (click-through rate) compared to generic brand awareness campaigns run previously.
Animated display banners bought programmatically on the open exchange were responsible for driving the most traffic through to our stockists landing pages and increased the WaterWipes ANZ customer newsletter database by 57% over 4 months.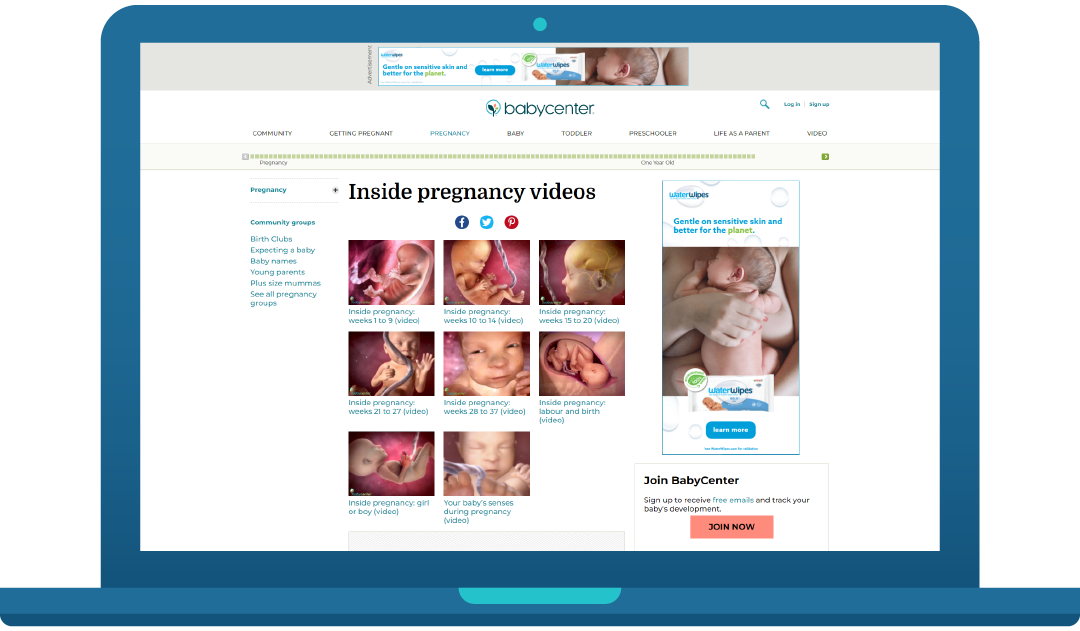 Paid Social on AdRoll Growth Platform
We launched paid social to reach our primary demographic and utilised the AdRoll Growth Platform to ensure our social investment was maximised, leveraging automation and dynamic creative optimisation for scale. AdRoll's rich shopping behavioural data helped us to connect with more relevant audiences. Social was closely monitored and optimised towards the ad formats that were reaching larger audiences for less cost (CPM) and driving the most engagement to our landing pages.
Social First Storytelling
Our creative was both emotive and educational, inspiring audiences with video storytelling to educate audiences about why new WaterWipes Biodegradable range are the best choice for their family and the planet. Social played a crucial role in building community virally as parents shared our videos across their own networks, commenting on newsfeed ads that contained educational articles about caring for the planet and baby's skin."It was great to work with an agency who was up to date with the new digital landscape and latest trends as it meant we could avail of new digital channels and formats such as CTV and YouTube, which proved to be very successful in increasing our audience reach and exceeding our marketing goals and KPI's.
Digital Out of Home
Shopper Media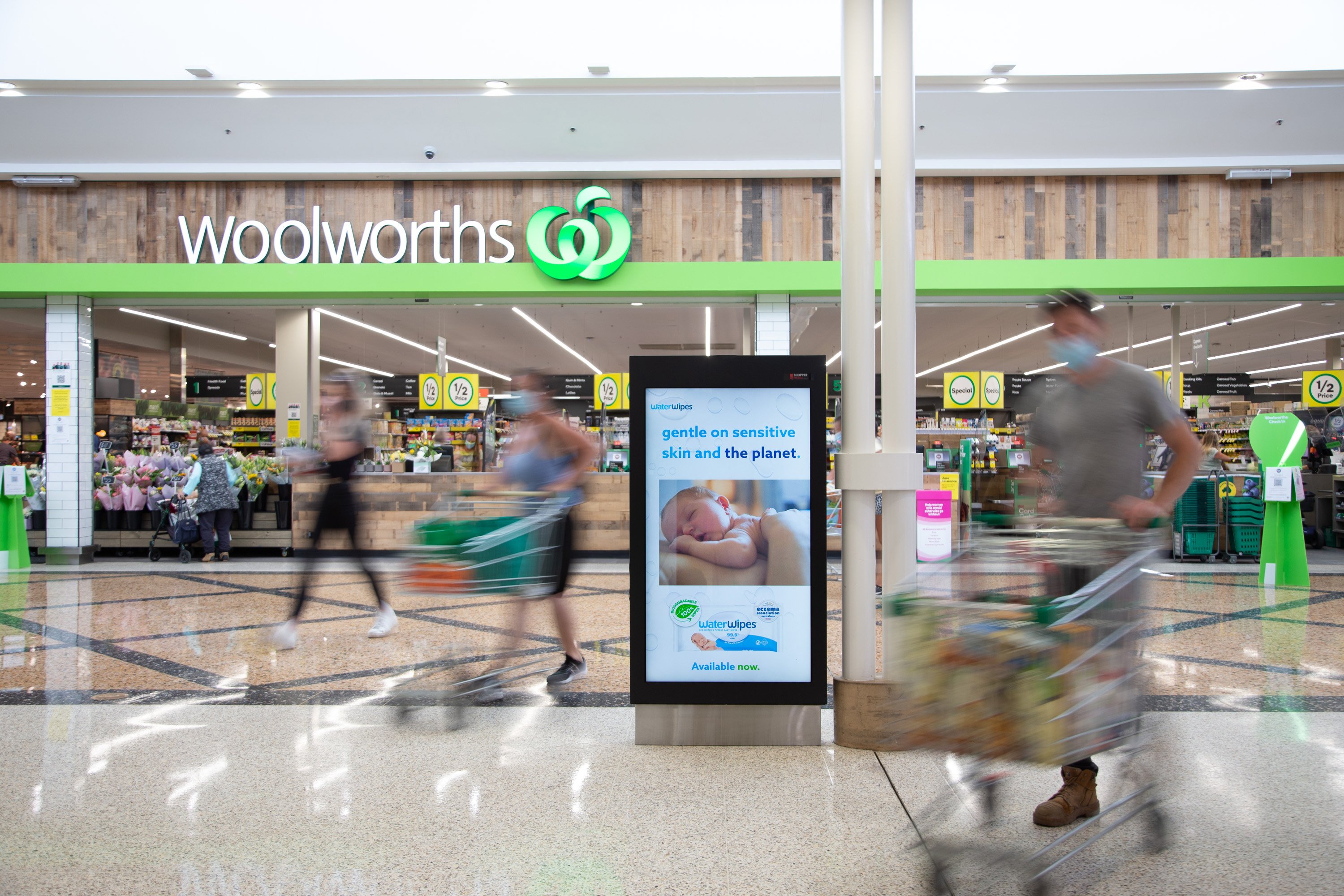 For the launch of WaterWipes biodegradable in major supermarket and pharmacy chains, we placed a DOOH campaign with Shopper Media. Planning and buying involved pinpointing the metro districts and regional centres with the highest density of parents with children under 3 years. The number of panels allocated to each shopping centre were weighted in accordance with the size of the shopping district and potential audience reach. WaterWipes Biodegradable Shopper Media panels were positioned right outside Coles and Woolworths supermarkets at point of sale.
The impact from DOOH was felt within the first few weeks. Our client reported that some Coles and Woolworths supermarkets were restocking new biodegradable WaterWipes on shelves as customers became aware of their favourite baby wipes brand launching the new biodegradable range.
"Adgility was also very proactive in setting up dashboards to measure the results of each campaign. This meant we could sign in and see the results at the touch of a button and make decisions very quickly."
They also worked closely with us to ensure our creative resonated with our customers and did continual testing to make sure we used the best creative. "The Adgility team were very professional and always looking for ways of improving our campaigns to maximise ROI to ensure our budget was best utilised. "
Cross Platform Approach to TV Advertising
Following WaterWipes biodegradable product launch across all major supermarket and pharmacies, we kept sales momentum by scaling brand reach and awareness through strategic placement of a linear (traditional) and Connected TV (CTV) buy.
Linear TV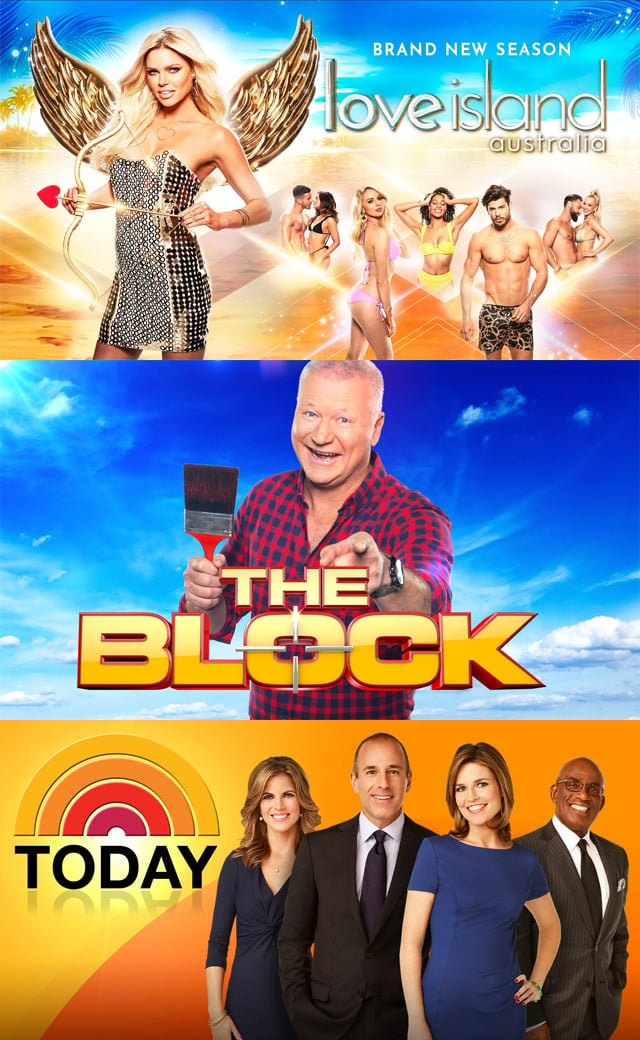 We used linear (traditional) TV to reach mass audiences across both our primary and secondary demographics across two leading commercial networks, cherry picking programmes with lower CPM's and higher TARPS (target audience rates points) to maximise brand exposure to both our primary and secondary demographics.
Connected TV - Broadcast Video on Demand (BVOD)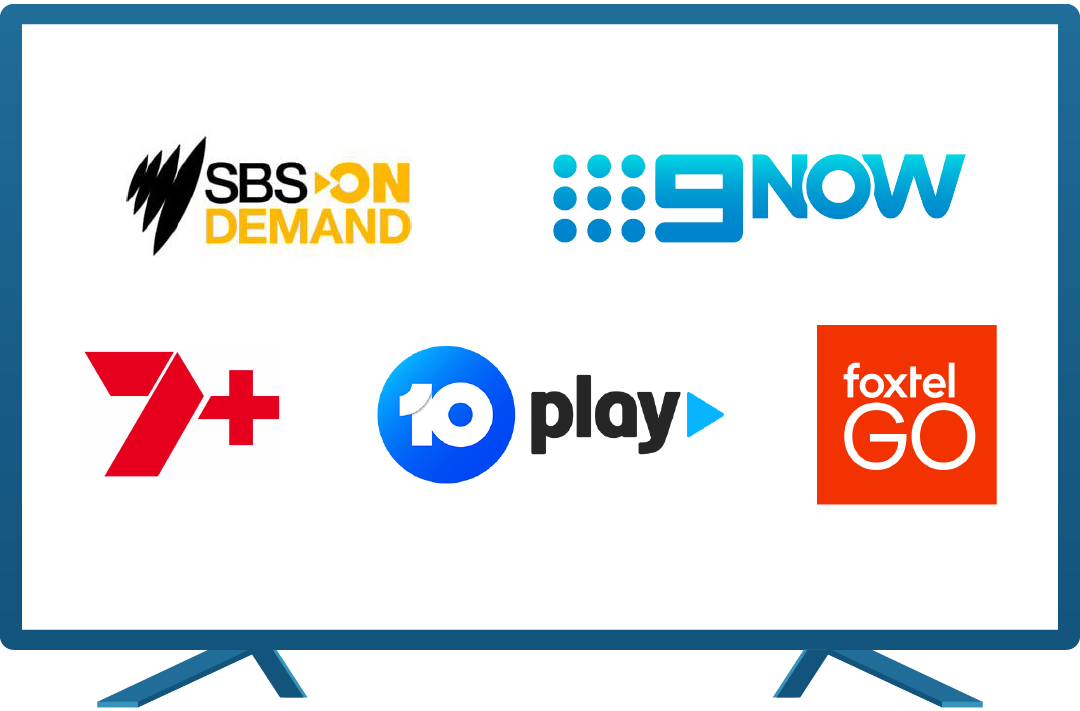 In conjunction with linear TV, a BVOD buy was strategically planned and placed directly with Australia's two leading commercial broadcast networks. The buy was heavily targeted to our primary demographic. Broadcast Video on Demand (BVOD) gave WaterWipes the ability to reach both their primary and secondary demos in top rating programmes with impact and frequency, something they could not achieve with a limited budget on traditional TV.In terms of reach and cost efficiency, BVOD was a winner, increasing our TV audience reach by 47% and reaching approx 60% of linear TV's total audience reach with less than a third of the budget.
YouTube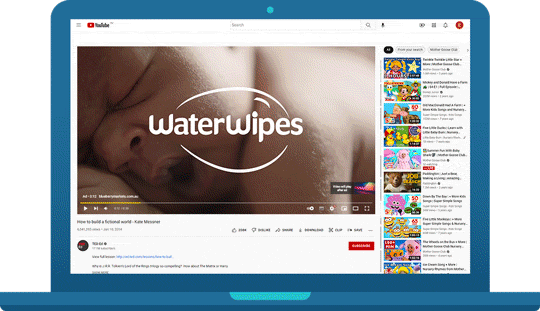 Aligned with TV activity, we introduced YouTube skippable and non-skippable ads to the media mix for boosting brand awareness and recall to our younger female primary demographic. Leveraging a combination of both WaterWipes and Google's rich first party data, we reached audiences that had a stronger 'affinity' towards baby and children's products, health and well being and were 'in market' for baby and children's products.
Our video completion rates were higher than expected, with near 90% of our audiences completing long format non-skippable video and 77% completing short format skippable video ads, signalling our video storytelling creative was resonating with WaterWipes target market.
The Results
WaterWipes Biodegradable product sales spiked by 22% by month 3 of campaign launch.
Linear & Connected TV exceeded audience reach targets by 25% reaching just under 5 million Australians, or 4 out of 5 households from primary demo (women 25-44 yrs) representing more than a million over projected audience reach target.
CPM targets delivered well below target, we reached just under 7 million Australians for 30% less than projected CPM of $12.
Web traffic increased by 280% over the 5 month campaign period compared to the previous year's period.
WaterWipes Parenting Newsletter subscriptions increased by 47% over the total campaign period.
Digital out of Home survey conducted by Shopper Media found that brand recall increased by 17% over the campaign period versus the same period the previous year.
"They responded to any questions in a timely manner and no question was too much trouble to answer. I absolutely loved working with their team and I have absolutely no hesitation in recommending them to anyone looking for a digital agency that can deliver results."

Andrea Hawes, Marketing Manager, WaterWipes ANZ
We were excited to see our media strategy come alive and deliver well above client expectations in respect toaudience reach and cost efficiencies.
It was fascinating to see how our digital-first approach to TV worked, not just in terms of audience reach but how online video ended up being the main traffic source.
"The results really prove that the association between linear TV viewing and online video has changed dramatically and together can now deliver mass reach and engagement more effectively than a single channel and/or traditional approach."

Leah Daly, Media Director Adgility
Related Case Study
Discover how Adgility helped Stamford tackle disruption in the hotel industry to deliver a 1200% ROAS
MEDIA RESOURCES
The Marketer's Guide to Programmatic Advertising
All you need to know about becoming a data driven marketer with the power and precision of programmatic advertising.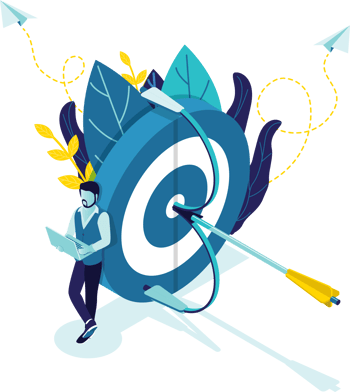 Keep up to date
Subscribe to receive the latest advances in digital advertising and marketing