In today's digital economy, programmatic advertising plays an integral role in the digital transformation of how businesses reach, win and retain customers. The question is – how are the some of the world's leading brands leveraging programmatic to outgrow the competition smarter, faster and more efficiently?
In our first blog "How to Develop a Winning Programmatic Strategy" we took you through the first two essential steps to programmatic success 1) setting your goals and 2) creating a robust strategy.
Now it's time to look at the other four fundamental steps you'll need to consider on your way to driving a successful programmatic machine - building, launching, optimising and measuring the performance of your campaigns.
Let's begin with the fun stuff – designing and building your brand assets using the latest creative ad tech.
Creative Design & Build
Programmatic advertising runs on data that is influenced by every single consumer touchpoint on the internet. The creative design and build process can also leverage this data to increase its impact and effectiveness right down to the specific ad formats that are served in a specific ad channel.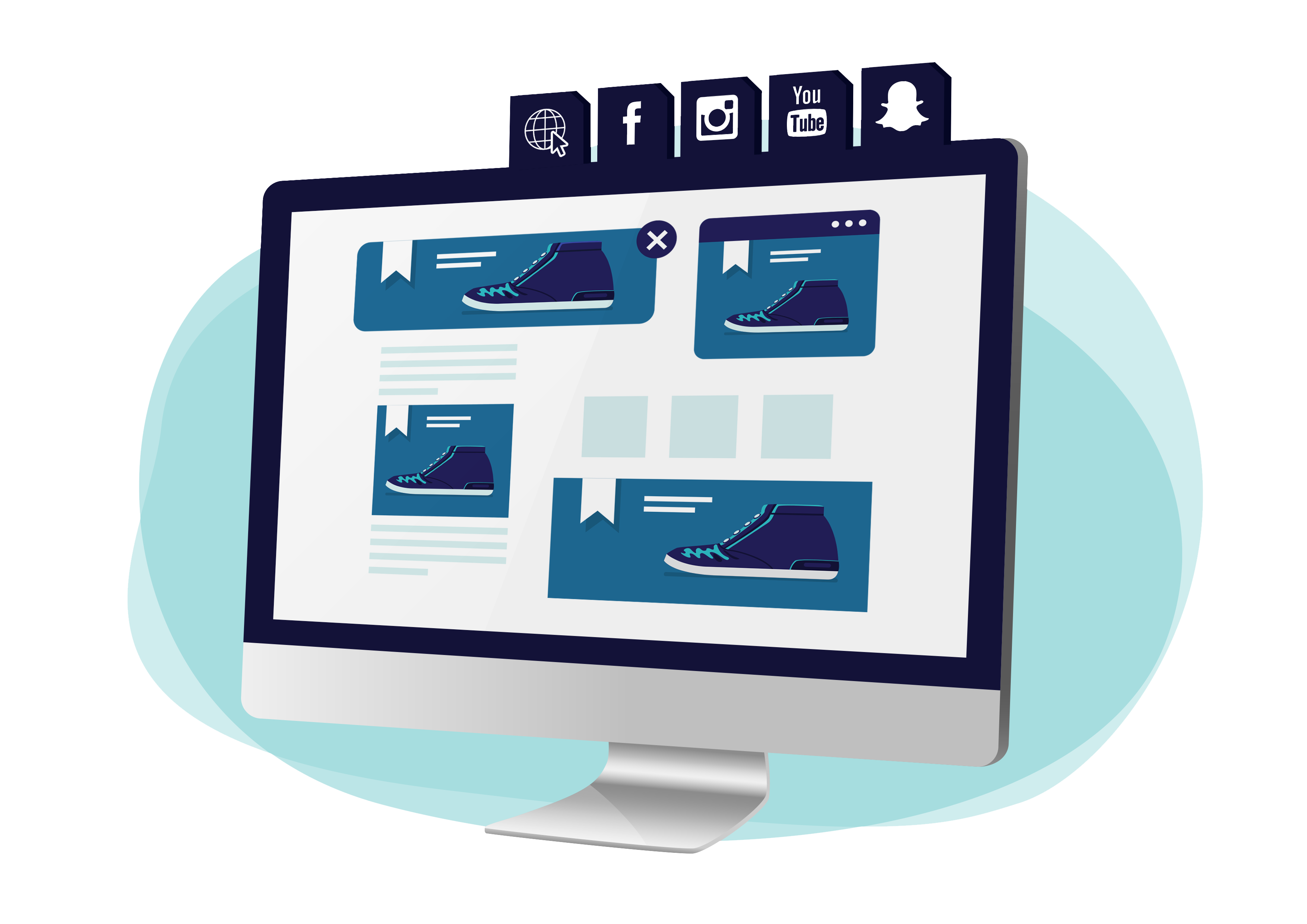 Technologies like Dynamic Creative Optimisers (DCOs) and Creative Management Platforms (CMPs) integrate data into creative asset creation in intelligent ways. These creative platforms are becoming increasingly popular with brands because they speed up the build process, eliminate design complexity and cutting down labour costs. CMP's can churn out literally hundreds of ad variations in different sizes, formats and even in different languages,within hours, opposed to days and weeks. They also let you A/B test to see which type of creative are resonating better with your target audience to ensure your maximising every opportunity to engage the right audience on the right channel at just the right time.
For example, a vitamin company selling chemical free skin care may have different images and brand messages that represent different segments of their target audience.
The creative assets containing an image of a young female holding a child is served more across 'health', 'lifestyle' and 'fashion' websites as its engagement levels were a lot higher than when the ad with the mature woman standing on a beach was served across these verticals.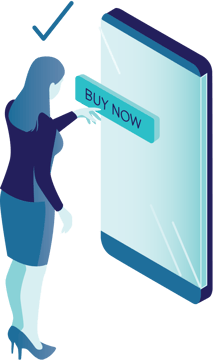 However, the ad with the mature woman simultaneously picked up momentum across on a bunch of travel sites, despite the fact these travel sites were non-contextual, click rates were high on 'cruise destination' sites because the creative was appealing to the right audience.
With this type of 'creative intelligence', you can see how there is massive potential to minimise advertising waste and really hone-in on the prospects that are more likely to be your most highly desired customers.
The Programmatic Creative Process
The old adage of "content is king" still rings true in programmatic advertising. Great quality creative assets are integral to success and the demand to keep your creative relevant and fresh is relentless. Therefore, if you're unable to take ownership of the creative process, enlist outside help from an agency that has expertise in creating programmatic digital assets at speed and in bulk using ad tech cost efficiently.
The programmatic creative process can be broken down into four steps: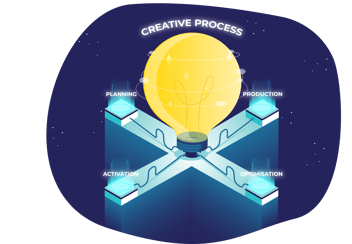 Planning: consider using a planning tree when mapping out your creative messaging.
Production: remember to design and build to specific ad unit specifications and formats.
Activation: ensure your assets are uploaded in the programmatic software with care and attention to detail to your campaign is launched with precision and confidence.
Optimisation: measure and improve your creative performance in 'real time' throughout your campaign.
Onboarding and Implementation
Without a doubt, campaign build, and implementation are the stark difference between an ordinarily good programmatic campaign and one that smashes it out of the park.
A programmatic campaign consists of several moving parts, which means that things can be overlooked or under-analysed. For this reason alone, an experienced partner who sees your goals as their own is an invaluable asset and where your programmatic strategy should be followed to the letter.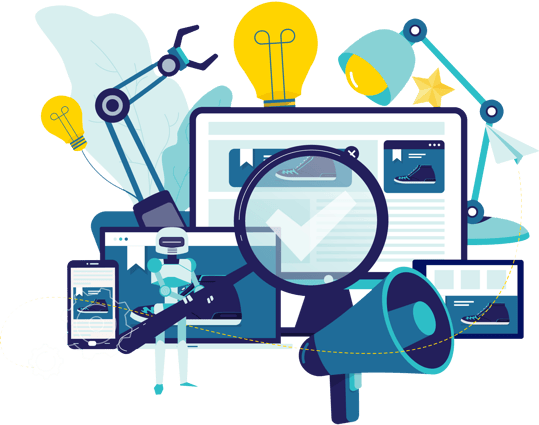 What does programmatic onboarding involve?
Campaign onboarding consists of plugging in all your first party data such as your website and CRM with the programmatic media buying technology (DSP) so it can begin the data matching and learning process. For example, connecting your CRM will enable the technology to start finding similar prospects over web and social channels that are more likely to connect with your brand offer. It can include or exclude your existing customers.
What does campaign implementation involve?
Campaign implementation involves segmenting your website, applying audience insights and mapping creative assets to your customer journey. Creating a campaign that will 'serve' your potential customers (rather than annoy them) will be the stark difference between serving relevant ad messages to the right prospects at the right time or falling flat.
Campaign Management and Goal Optimisation
The fifth step of a winning programmatic strategy is dialling in campaign management and goal optimisation. It's important to remember that while it's astonishingly intelligent, machine learning won't perform automatically towards your goals without human assistance. Yet.
Proper management of your campaign is as important in programmatic as any other marketing initiative and is most effective when run by experienced teams, well versed in how to get around programmatic demand side software.
And like other marketing initiatives, success also depends on making regular strategic adjustments to your campaign to ensure all channels are firing on all cylinders and achieving your goals.
Some of the optimisations that can be made to improve the performance of your campaign are: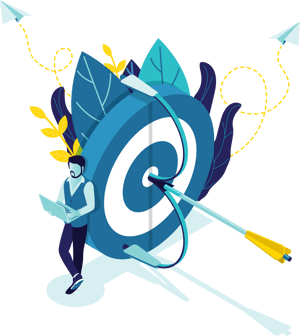 Re-allocate budget towards top performing ad creative.
Delete or pause poorly performing ad channels.
Adjust ad impressions to serve over time of day, days of week that are more cost efficient.
Adjust bid levels to win more impressions on high converting websites.
Identify audience segments driving the most engagement and allocate more prospecting budget.
Delete or pause audience segments driving up the cost to acquire a new customer.
Measurement, Analytics and Reporting
The final stage involved in a setting up for programmatic success is measurement, analytics and reporting. This sentence might make some marketers groan but monitoring and understanding the performance of your programmatic campaigns should be easy and even enjoyable if you have the right tools and expertise at your side.
In our first blog in this series "How to Create a Winning Programmatic Strategy" we addressed the importance of goal attribution as the first step towards programmatic success. Having a single measurement platform where you can set up goal attribution is vital and is where all your goal attribution planning comes to life.
Some fundamental things to measure may include: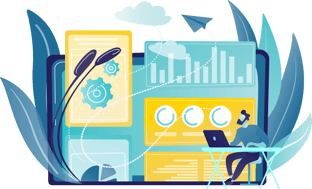 Increase in unique visitors per month.
What creative ad units are creating the most click-through.
What channels are most efficient in driving leads or converting sales.
What type ad environments (sites, verticals, apps) are engaging the most people.
More advanced attribution can put the purchase path under the microscope; measuring which audience touchpoints are the most influential in inciting your desired action.
All of this should be relatively straightforward, assuming you're not working with siloed, hard-to-read, inaccurate or incomplete data. Your performance information across channels should be visible from one centralised portal.
An intelligent reporting platform should provide you with an omnichannel view of channel performance from a fully customisable dashboard. In this day and age, you shouldn't have to jump in and out of multiple platforms to get stats and compare channel performance. You need an agile solution, like Adgility Insights and Analytics, that easily integrates with your other marketing and business applications such as search, SEO email, CRM etc, feeding through live data automatically so you have easy access to real time insights from one source, at your fingertips 24/7.
Programmatic Success, Ready for Launch
So there you have it, an architecture to programmatic success. With these 6 steps fuelling your advertising engine, you're now equipped to launch your programmatic rocket ship, navigate to your target and land it with precision and grace.
Now that's one small step for marketing and one giant leap for the bottom line!